The autumn season is a stunning display of vivid colors, star-filled nights, and cool breezes that caress your skin. It is no easy feat to capture the true essence of this captivating season, but our Autumn Beauty Bouquet perfectly embodies its spirit in a way that's truly breathtaking.

This [...]
Add To Cart
Add 8 Balloons for $42.95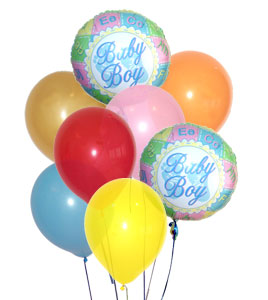 The autumn season is a stunning display of vivid colors, star-filled nights, and cool breezes that caress your skin. It is no easy feat to capture the true essence of this captivating season, but our Autumn Beauty Bouquet perfectly embodies its spirit in a way that's truly breathtaking.

This [...]
The autumn season is a stunning display of vivid colors, star-filled nights, and cool breezes that caress your skin. It is no easy feat to capture the true essence of this captivating season, but our Autumn Beauty Bouquet perfectly embodies its spirit in a way that's truly breathtaking.

This [...]
The autumn season is a stunning display of vivid colors, star-filled nights, and cool breezes that caress your skin. It is no easy feat to capture the true essence of this captivating season, but our Autumn Beauty Bouquet perfectly embodies its spirit in a way that's truly breathtaking.

This bouquet is a work of art, skillfully crafted to showcase the vibrant blooms of the flowers in all their glory, leaving you in awe of nature's beauty. It showcases rich plum chrysanthemums, enhanced by purple gillyflower, hot pink carnations, purple double lisianthus, and lush green accents. The bright glycerized oak leaf stems provide a lovely contrast to the vibrant flowers.

The purple gillyflower symbolizes gratitude and acceptance of the gift of life, marked by boundless beauty, love, and purity. This embodies the essence of autumn, which serves as a reminder of how fortunate we are. The purple lisianthus represents royalty and nobility, making it ideal for someone you hold in high esteem. The pink carnations express your unwavering love for your loved ones, whether they're friends, family, or a special someone.

This exquisite arrangement comes in a classic clear glass vase and is perfect for commemorating special occasions like anniversaries, Thanksgiving, or fall birthdays. Our local florists in Canada and the United States will be delighted to deliver it to your doorstep, and you can even request same-day delivery. Surprise your loved ones with this heartwarming gesture and watch as it brings a smile to their face!
Item No. B7-5127
Price: $74.95