When it comes to commemorating a special event, it's important to make it memorable. Whether it's your spouse's wedding anniversary, your closest friend's birthday, or any other occasion where you want to show appreciation to a special person, flowers are a timeless way to express your sentiments. A[...]
Add To Cart
Add 8 Balloons for $42.95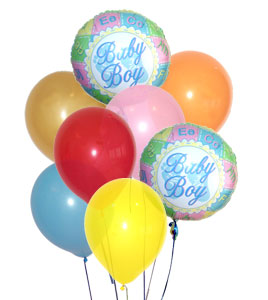 When it comes to commemorating a special event, it's important to make it memorable. Whether it's your spouse's wedding anniversary, your closest friend's birthday, or any other occasion where you want to show appreciation to a special person, flowers are a timeless way to express your sentiments. A[...]
When it comes to commemorating a special event, it's important to make it memorable. Whether it's your spouse's wedding anniversary, your closest friend's birthday, or any other occasion where you want to show appreciation to a special person, flowers are a timeless way to express your sentiments. A[...]
When it comes to commemorating a special event, it's important to make it memorable. Whether it's your spouse's wedding anniversary, your closest friend's birthday, or any other occasion where you want to show appreciation to a special person, flowers are a timeless way to express your sentiments. A well-crafted bouquet can be the ideal gift for any special day.

Teleflora's Beautiful Expression Bouquet lives up to its name, featuring a breathtaking arrangement of fresh flowers that convey love, gratitude, and joy. The bouquet's natural charm sets it apart from other arrangements, creating a moment that your recipient will cherish for years to come.

The Beautiful Expressions Bouquet showcases warm lavender roses encircled by green carnations, purple Peruvian lilies, purple larkspur, and bupleurum. The arrangement is complemented by lush greens and presented in a green swirled glass vase, enhancing its already stunning appearance.

At Teleflora, we offer the convenience of ordering in advance or taking advantage of our same-day delivery service. Our team of local florists in the US and Canada hand-select and arrange each flower on the day of delivery, ensuring that your bouquet arrives fresh and vibrant.

Whether you're commemorating a birthday, anniversary, or simply want to convey your warm wishes to someone special, the Beautiful Expressions Bouquet is the perfect choice.
Item No. C22-5183
Price: $79.95