Expressing your true emotions to someone you love can be a challenging task, especially during special occasions such as birthdays, anniversaries, or celebrations. It is essential to commemorate these moments with a meaningful gift that truly captures your feelings, but this can be difficult for man[...]
Add To Cart
Add 8 Balloons for $42.95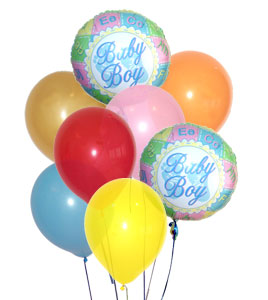 Expressing your true emotions to someone you love can be a challenging task, especially during special occasions such as birthdays, anniversaries, or celebrations. It is essential to commemorate these moments with a meaningful gift that truly captures your feelings, but this can be difficult for man[...]
Expressing your true emotions to someone you love can be a challenging task, especially during special occasions such as birthdays, anniversaries, or celebrations. It is essential to commemorate these moments with a meaningful gift that truly captures your feelings, but this can be difficult for man[...]
Expressing your true emotions to someone you love can be a challenging task, especially during special occasions such as birthdays, anniversaries, or celebrations. It is essential to commemorate these moments with a meaningful gift that truly captures your feelings, but this can be difficult for many people.

Fortunately, local florists have created the ideal flower arrangement for every happy occasion. The Sweet Perfection Bouquet represents love, devotion, appreciation, and admiration. It is a beautiful expression of the affection you have for your loved ones, whether they're friends, family, or significant others. Each carefully selected flower exudes elegance and charm, making it a stunning addition to any home decor.

The bouquet features a striking collection of bright red gerbera daisies that provide a bold pop of color. These daisies complement the red roses, which symbolize love and admiration. The carnations and mini carnations are paired together, creating a harmonious blend of colors. The white daisies, gilly flower, and limonium highlight the red hues of the other flowers, adding to the bouquet's overall beauty.

Lush green leaves add depth and texture to the arrangement, while a red glass vase and a white and red gingham ribbon tie everything together. The bouquet will be delivered fresh to your recipient through same-day delivery by local florists in your area. Give the gift of love and appreciation with the Sweet Perfection Bouquet.
Item No. C15-5182
Price: $74.95