Have you ever taken the time to plan a special day for your loved ones, whether they are friends, family, relatives, or a significant other? A day where you focus solely on them and shower them with love and affection?

Why not surprise them with our Your Day Bouquet on such a joyous occa[...]
Add To Cart
Add 8 Balloons for $42.95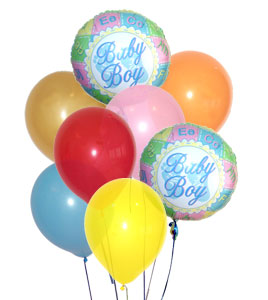 Have you ever taken the time to plan a special day for your loved ones, whether they are friends, family, relatives, or a significant other? A day where you focus solely on them and shower them with love and affection?

Why not surprise them with our Your Day Bouquet on such a joyous occa[...]
Have you ever taken the time to plan a special day for your loved ones, whether they are friends, family, relatives, or a significant other? A day where you focus solely on them and shower them with love and affection?

Why not surprise them with our Your Day Bouquet on such a joyous occa[...]
Have you ever taken the time to plan a special day for your loved ones, whether they are friends, family, relatives, or a significant other? A day where you focus solely on them and shower them with love and affection?

Why not surprise them with our Your Day Bouquet on such a joyous occasion? Bursting with vibrant colors and radiance, this bouquet is the perfect way to express your love and appreciation to your loved ones.

Featuring white Asiatic lilies, yellow Peruvian lilies, button poms, chrysanthemums, and solidago, this stunning arrangement is guaranteed to bring a smile to their face and brighten up their day.

White Asiatic lilies represent hope, virtue, and resurrection, making them an ideal flower to send positive wishes to your loved ones on their birthday. Yellow Peruvian lilies symbolize devotion and loyalty, signifying your commitment to always be there for them and wishing for a lasting bond of love and friendship.

Solidago is a great way to show your support for someone going through a difficult time, while chrysanthemums have been used as a symbol of friendship and well-being for centuries.

This beautiful bouquet is arranged in a clear glass bubble bowl vase and accented with lush greens, making it a perfect gift for any occasion. Our local florists in Canada and the United States are delighted to deliver it to your doorstep, and same-day delivery is available upon request. Give your favorite people something truly memorable and show them how much you care!
Item No. C5-5158
Price: $74.95